Dragon Bearings CERAMIC 8 Pack
Dragon CERAMIC Skateboard Bearings are designed for high speed skateboarding and longboarding. Unlike most bearings on the market, Dragons' offer our signature Dual-Labyrinth shields for up to 50% reduction in dirt and debris build up inside the bearing.

What does this mean for you? Drastically improved performance, durability & lifespan of your bearings. We're so confident in our products, we offer a lifetime warranty on our entire range of skate bearings! 
Benefits of Ceramic Bearings
Ceramic ball bearings are lighter, harder, and smoother than steel ball bearings, resulting in faster high speeds, longer life, and a smoother ride. They also have a higher resistance to wear and tear, making them ideal for skateboard, Longboard, and Inline Skate use.
We recommend pairing these with the Dragon Bearing Spacers and Speed Washers for further improved longevity. Pick up a set of bearings and add Spacers using the drop down above the 'add to cart' button.
Silicon Nitride Ceramic Balls
Dragon Hybrid Ceramic Bearings come with Silicon Nitride Ceramic ball bearings (Si3N4) inside highly precise, laser engraved, +/-0.008mm tolerance stainless steel races. Si3N4 Ceramic balls are lightweight, with lower friction, excellent resistance to water, and ability to withstand extremely high temperatures vs steel balls. Your new bearings will be the most durable, smoothest and quickest bearing in your quiver.
Fun Fact: Si3N4 is the main bearing material used in NASA's space shuttles, showing a 40% gain in runtime vs their steel counterparts.
Bearing Lube
These blazingly fast, high performance Ceramic Hybrid Ball bearings are lubricated with our signature RACE oil formula to ensure an unmatched, smooth, fast ride. We have tested these longboard bearings at numerous races, slide jams, free ride sessions, downhill runs, park sessions, street sessions, cruising and dancing. Dragon Ceramic bearings have proven to perform at their peak, even months after installation.
Design Inspiration
We wanted to create a high end performance ceramic hybrid bearing at a fair price. We found that the ball material, bearing quality and lubricant offed the opportunity for biggest increase in performance. While we found that other ceramic materials, such as ZrO2 (Zirconia) balls offer great water resistance and strength, they were not the right fit for the specific applications of skateboard and action sports.
Instead we chose to use Silicon Nitride Ceramic ball bearings (Si3N4) with conventional hardened steel races. Each bearing is then double sealed with extremely tight non-contact labyrinth seals to prevent dirt and gunk from hindering performance. Look for the Dragon Logo laser engraved on the outer race for ensuring authenticity.
Pro Tip
Dragons DO NOT come with Spacers & Speed Washers. Install spacers in between your bearings to reduce slop and improve the longevity of your bearings in all applications. Want to make installation simpler? Check out our Built-in Ceramic Dragon Bearings here
Features & Performance
🟨 CERAMIC HYBRID BEARINGS - The highest performing bearings on the market have been upgraded, with ceramic balls for a faster, smoother roll (vs conventional steel bearings)

🔥 RACE LUBED - The superior grade Silicon Nitrate balls have our signature RACE oil lube pre-applied for an ultra smooth and fast ride. Please note these high precision bearings require a short 'break in' period before optimal performance can be achieved

🔥 DUAL LABYRINTH SHIELDS - Unlike other brands, Dragons come standard with two Labyrinth shields for unparalleled protection from the elements and maximum lubrication retention

🔥 HIGHEST QUALITY - We sourced the ultimate Si3N4 Ceramic balls and high-grade steel rings, and combined with Nylon retainer ball cage (for reduced friction for a fluid roll) and Labyrinth seals (for improved longevity and lubrication retention). Install and forget - Dragons are designed to last

🔥 PRECISION FITMENT - Manufactured to our exact specifications, these 608 bearings measure 22mm (outer diameter) x 7mm (width) x 8mm (inner diameter/axle) and is designed for use in skateboards, longboards, inline skates, roller skates, rollerblades, electric skateboards and more
Bearing Spec
Axle Fitment: 8mm

ABEC Rating: None. Skate Rated and designed specifically for action sport use

Measurement: 22mm (diameter) x 8mm (inner diameter) x 7mm (width)

Parts: Ceramic Si3N4 Balls, laser engraved & precision machined outer and inner races, nylon retainer, RACE Oil Lube, 2RSL Rubber Labyrinth Seals

Fits: All longboard wheels, skateboard wheels, roller skates and anything that holds a 608 size bearing

Special Features: Ultra quick, smooth Silicone Nitride balls with signature RACE lubricants for unmatched bearing performance. Comes with stickers
BEAST Guarantee
We stand behind our entire Dragon Bearing range with a full lifetime BEAST GUARANTEE, for full peace of mind for the lifetime of your bearings.
Make the switch to Dragon Bearings in full confidence you're getting the very best on the market. True performance gear, designed to shred, day-in and day-out.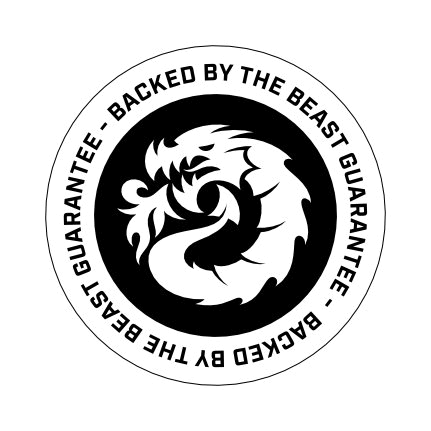 Shipping & Returns
We offer FREE SHIPPING on the Dragon Bearings CERAMIC 8 Pack
Questions?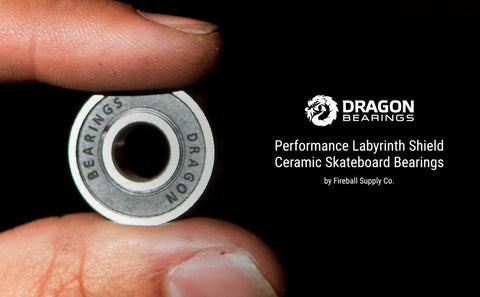 Exceptionally long lasting
Labyrinth shields keep the dirt out and the lube in, with 50% reduction in dirt / debris inside your bearings. Skate more, clean less. Simple.
Si3N4 Ceramic Balls
Provide improved heat resistance and ultra-low friction, for lightning fast, worry-free skating.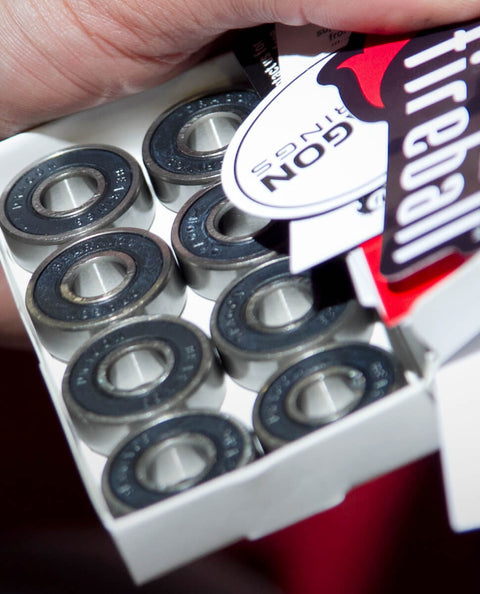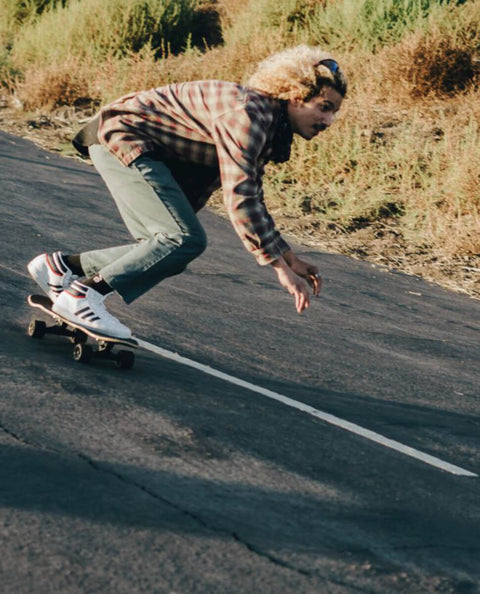 Universal Skateboard Fit
The bearing size is 608, measuring 22mm (outer dia.) x 7mm (width) x 8mm (inner dia.).

Fits longboards, skateboards, roller skates & roller blades


100% satisfaction on all fireball products
Frequently Asked Questions
The Dragon Ceramic Bearings offer superiority to the Ceramic Bones Super Reds in a variety of ways:
We use Labyrinth Seals (vs regular rubber seal on Reds) on our bearings to keep 50% more dirt and gunk out, thus reducing maintenance. Unlike regular rubber seals found on most bearings, Labyrinth seals provide a seal on both the outer and inner race. Regular seals only seal the outer race, leaving room for gunk to slip inside the bearing and degrade performance.
Dragon Ceramics weigh in at $46 vs the $96 of Bones Ceramic Reds. You tell us if the price difference is justified!
The only real difference between the Bones Ceramic Super Reds & the Bones Swiss Ceramic Bearings is where they are manufactured. Swiss manufacturing facilities tend to be associated with a higher level of quality. While that can certainly be true, we find that it doesn't make enough difference to justify the 3 x cost (Bones Swiss Ceramics retail for $164).
Like all other Bones Bearings, Dragon Bearings are made in our partner factory in China, and while performance is on par with these premium bearings, we cannot legally call them 'Swiss'. Try a set for yourself and send them back if you don't love them.
Neither! These are designed from the ground up for skating and therefore are skate rated. The ABEC scale is NOT designed for skateboard application. Click here to learn more about why the ABEC system is worthless in skateboard bearing application
These Bones Swiss bearings do not contain ceramic ball bearings. They are made in Switzerland and come with 6 balls (like Bones Big Balls) v the 7 balls you'd find in most bearings. Bones claims this provides 'higher speed, greater strength and durability'.
Bronson Speed Co makes some fantastic bearings. The Bronson Ceramics come in at $90, for which you also get their cleaning unit and a set of spacers & washers and a bunch of marketing jargon. Personally, we felt that you guys would buy this stuff separately as and when you need it, so provide the option to buy just the bearing with or without spacers.