Dragon Bearings ENDURE 8 Pack
Fireball Dragon Bearings for Longboards and Skateboards
Dragon Bearings are designed from the ground up for skateboarding. After over a year of testing, Dragons are fast, long lasting, and fairly priced. 
Bearing Types
ENDURE – These super durable bearings are lubricated with our signature grease formula to ensure that the weather doesn't ruin your skate session. We have tested these bearings for countless months in the South Bay of California and they have proven to hold up in salty, ocean air, wet conditions, through sand, and held their tight tolerances through the chunder riddled roads of Malibu.
RACE – These blazingly fast bearings are lubricated with our signature oil formula to ensure that right out of the box you will have an unmatched, smooth, fast ride. We have tested these bearings at numerous races, slide jams, free ride sessions, downhill runs, park sessions, street sessions, cruising and dancing. The Races have proven to perform at their peak, even months after installation.
Design Inspiration
We wanted to create a high end bearing at a fair price. Each bearing is double sealed with extremely tight non-contact labyrinth seals to prevent dirt and gunk from hindering performance.
Pro Tip
DRAGONS do not come with speed rings and spacers. Install spacers in between your bearings to reduce slop and improve the longevity of your bearings in all applications.
Features & Performance
🟩 ENDURE PRE-LUBED FOR ALL WEATHER USE - Ultra smooth and long lasting performance with our signature skate grease formula. These bearings are built to perform day in, day out

🔥 ULTRA SMOOTH RIDE - Unlike competitors at this price point, Dragons are manufactured from high grade steel, with Nylon ball bearing cage (for reduced friction + a fluid roll) and 2 Rubber Labyrinth seals (for improved longevity and lubrication retention)

🔥 INCREASE YOUR PERFORMANCE - with our signature Dual-Labyrinth Shields, designed to keep dirt and debris out while offering maximum lubricant retention. This helps improve bearing lifespan up to 50%! See image for more info

🔥 LIFETIME BEAST GUARANTEE - for peace of mind against manufacturing defects for the life of your bearing

🔥 SET OF 8 608 BEARINGS - manufactured to our exact specs. 1 Set is enough for 4 skateboard or longboard wheels.
Bearing Spec
Axle Fitment: 8mm

ABEC Rating: None. Skate Rated and designed specifically for action sport use

Measurement: 22mm (diameter) x 8mm (inner diameter) x 7mm (width)

Parts: Steel Balls, laser engraved & precision machined outer and inner races, nylon retainer, ENDURE Grease Lube, 2RSL Rubber Labyrinth Seals

Fits: All longboard wheels, skateboard wheels, roller skates and anything that holds a 608 size bearing

Special Features: Signature ENDURE lubricants for unmatched bearing performance. Comes with stickers
BEAST Guarantee
We stand behind our entire Dragon Bearing range with a full lifetime BEAST GUARANTEE, for full peace of mind for the lifetime of your bearings.
Make the switch to Dragon Bearings in full confidence you're getting the very best on the market. True performance gear, designed to shred, day-in and day-out.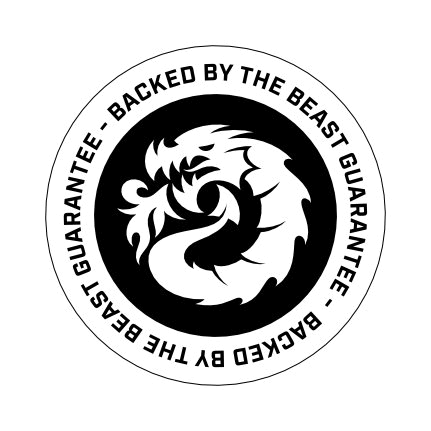 Shipping & Returns
We offer FREE SHIPPING on the Dragon Bearings ENDURE 8 Pack
Questions?
Exceptionally long lasting
Labyrinth shields keep the dirt out and the lube in, with 50% reduction in dirt / debris inside your bearings. Skate more, clean less. Simple.
Choose a lube
ENDURE grease for longevity or RACE oil for sheer speed. Pick what's best for your skate style.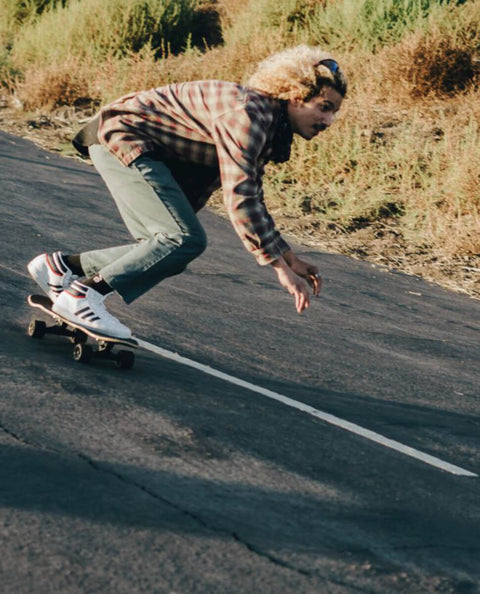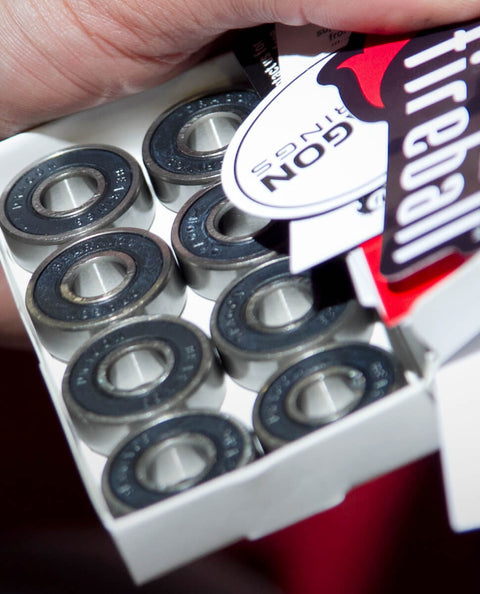 Universal Skateboard Fit
The bearing size is 608, measuring 22mm (outer dia.) x 7mm (width) x 8mm (inner dia.).

Fits longboards, skateboards, roller skates & roller blades
100% satisfaction on all fireball products
Frequently Asked Questions
The Dragon Bearings offer 2 x Labyrinth Seals (vs 1 x regular rubber seal on Reds) on either side of the bearing to keep 50% more dirt and gunk out, thus reducing maintenance. Dragon Bearings also come in a choice of lubricant - choose ENDURE for all-weather skating and minimal upkeep or RACE for pure speed and are backed by a lifetime guarantee against defects.
G3s are one of the most popular bearings on the market. Price-wise they set you back around $34 vs the $17 from Dragon ENDURE or RACE. All 3 bearings are 608 size with steel balls, but with Dragon bearings you get 2 rubber Labyrinth seals to keep dirt and debris out, vs the 2 RS rubber seals on the Bronson's. As with the Bones Bearings (above), hold your G3's to the light and you'll see a nice ol gap between your rubber seal and the inner race, allowing dirt and debris easily inside your bearing.
Bronson's do come with spacers as standard (which can be added to any Dragon bearings on the product page)
Neither! These are designed from the ground up for skating and therefore are skate rated. The ABEC scale is NOT designed for skateboard application. Click here to learn more about why the ABEC system is worthless in skateboard bearing application