Griptape Cleaner Block
If you are anything like us, you'll hate when your shoes crush that dirt into your new grip tape.
Luckily for us all, we have the perfect solution. The Fireball Skateboard Grip tape Cleaner is designed to clear dirt, dust and debris from any skateboard grip tape. We worked with one of the top factories in the world to ensure you get the very best in grip cleaning tech, so you can save money on new replacement grip tape and get that new board grippy AF feeling.
With 2 blocks per pack, at 4 x 1.5 x 1.5 inch in size, the Fireball Grip tape Cleaner will keep your grip in new condition for months to come.
Griptape Cleaner Features
Made to refresh your grip tape – Give a new life to ya old grip
Comfortable hand-held design – The 4x1.5x1.5 inch block is great for everyday carry.
Natural Rubber Formula – New Gum material made at a leading sanding belt cleaners supplier.
Backed by the Beast Guarantee – For full peace of mind on your purchase.
Free Shipping – All items on fireballsupply.co come with free shipping to the USA.
How to clean griptape
To clean your original grip tape, simply use the cleaning block in long firm strokes or a circular motion on top of your skateboard deck.
For older, or baked in dirt and more hardcore debris we recommend a few light sprays of water first (and/or a soft wire brush), before using the grip cleaner. Baked in dirt will require more time to get it back to its original form.
This works with all major grip brands we tested, from MOB Grip to Jessups to bring back the original feeling of fresh griptape.
What's included?
2 x Grip cleaning sticks are included.

Each perfect hand-held size stick measures 4 x 1.5 x 1.5".
Guarantee
We back the Griptape Cleaner Block with our BEAST GUARANTEE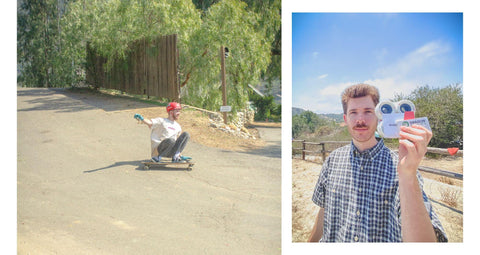 Shipping & Returns
We offer FREE SHIPPING on the Griptape Cleaner Block
Questions?