Fireball Dragon Axle & Kingpin Nuts Pack
Fireball Dragon Axle Nuts:
The high quality Fireball Dragon Axle Nuts have been designed to fit almost any brand of skateboard truck and manufactured to the highest standards in the industry. Coated with zinc, these steel nuts have been designed to last, and with correct installation offer strip resistance giving you one less thing to worry about when skating.
Fireball Dragon Kingpin Nut:
Again designed with universal fitment in mind, our kingpin nuts fit both reverse kingpin and traditional kingpin truck styles for skateboard and longboards. We have you covered no matter what you ride.
Specifications
Designed to fit

: Standard 8mm Truck Axles (Axle Nuts), RKP & TKP Kingpin (Kingpin Nuts)
Strip Resistance: made from Zinc Coated Steel (to avoid cold welding)
Pack Contains: 4x Axle Nuts, 2x Kingpin Nuts
100% Satisfaction Guarantee: Fireball stand behind their products and offer a full money back guarantee if you aren't 100% satisfied with you purchase 
Guarantee
We back the Fireball Dragon Axle & Kingpin Nuts Pack with our BEAST GUARANTEE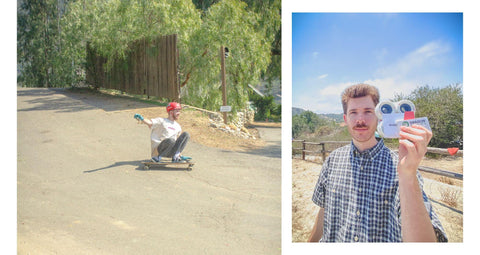 Shipping & Returns
We offer FREE SHIPPING on the Fireball Dragon Axle & Kingpin Nuts Pack
Questions?