Fireball Dragon Stainless Steel Hardware Set, Silver
Fireball Dragon Stainless Steel Hardware
Not sure what length to buy? Use this Hardware Measurement Tool.
Dragon Stainless Steel Hardware is engineered to maximize durability and longevity to meet the needs of the new skateboarders to professional skateboarders and longboarders alike. Fear stripped hardware no longer.
Note that the nuts in this set are NOT stainless steel, but rather steel coated in zinc. Stainless steel bolts matched with stainless nuts is highly prone to cold welding. 
Drive Types
FLAT PHILLIPS - Classic skateboard hardware head. Sinks into the board to provide maximum fastening strength on top mounted boards. Requires a Phillips Head bit or driver. These cannot be felt under feet.
BUTTON ALLEN - Sits atop the deck or trucks, rather than countersunk like the Flat Allen and Flat Phillips. Requires a 1/8"allen bit or driver. Comes with stainless steel washers to prevent damage to deck or trucks. Works best on drop-thru decks, but still works on top mounted decks. The bolt head can be felt under feet, allowing riders to correct foot placement.
FLAT ALLEN - Uses the same head shape as the Flat Phillips, except requires a 1/8" allen bit or driver, for reduced risk of stripping. These cannot be felt under feet.
Design Inspiration
While most hardware bolts are steel with some kind of paint or coating, the bolts in this set are full stainless steel. This hardware can withstand extreme usage and beatings, along with all weather conditions. Guaranteed. 
Specifications
Construction - Stainless steel bolts with zinc coated steel nuts
Drive Types – Flat Phillips, Flat Allen and Button Allen

Flat Phillips - Used for top mounted boards.
Flat Allen- Used for top mounted boards.
Button Allen - Used for drop-through mounted boards.

Length - All drive heads come in lengths ranging from 1"to 3" to for customizing your setup.
Designed specifically for skateboards
Disclaimer: Ride with caution and always wear a helmet.
Guarantee
We back the Fireball Dragon Stainless Steel Hardware Set, Silver with our BEAST GUARANTEE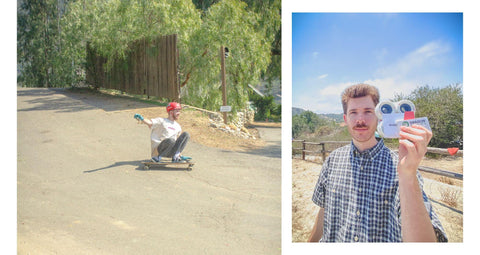 Shipping & Returns
We offer FREE SHIPPING on the Fireball Dragon Stainless Steel Hardware Set, Silver
Questions?