Gone are the days where any Tom, Dick or Harry can come along with their skate tool and pinch ya trucks. Our new patented 'Lock 'N Stop' technology keeps your trucks on for good. For life.
Lock 'N Stop Theft technology
↓
tool-free, strip-free, stealing-free
Using our years of industry experience we've developed the first ever theft-free hardware. Stop the movement of truck theft with these innovative bolts.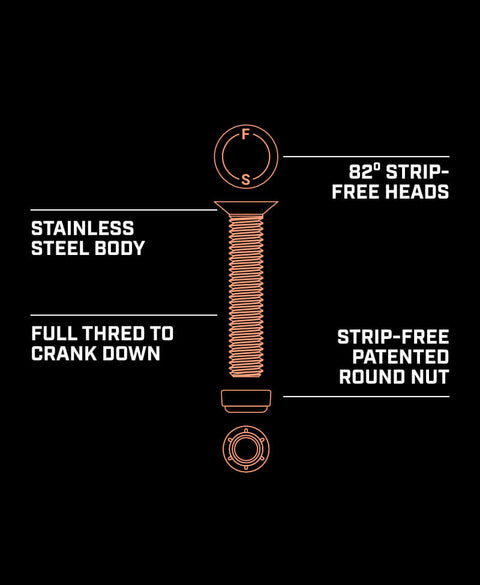 ⭐⭐⭐⭐⭐
"If you can't install your trucks, they can't take them off. Pure genius." -David in Long Beach, CA
⭐⭐⭐⭐⭐
"I couldn't even mount my trucks with this hardware, so I knew for sure no one could steal them." -Hugh in Venice, CA
⭐⭐⭐⭐⭐
"2022 product of the year, for sure. Literally saved my trucks being taken several times already." -Chris in Torrance, CA