Loaded Tan Tien Longboard, Complete
Find Your Zen, Using Tan Tien
The Loaded Tan Tien was conceived by the minds of freestyle longboarding artisans. This board is constructed with vertically laminated bamboo and comes with a very simple concave.
The concave of this board is almost flat except for the camber in the center and a slight amount of radial concave. This makes it comfortable when riding on rough terrain. The nose and tail of this board are perfectly practical but can also be used for some pretty intense looking maneuvers at the hands of a proper longboard freestyler.
For your comfort, this board is nice and low to the ground for increased stability and ease of pushing due to the drop-through mounting. This board features camber and a moderate amount of flex to reduce the feeling of bumps.
Designed for:
Cruising | Carving | Pushing | Dancing | Freestyle
Complete With:
Paris V3 or V2 Trucks - 50° | 180mm | Matte Black or Silver
Fireball Tinder Wheels - 70mm | 81a | White
Fireball Dragon BUILT Bearings - 8mm
Specifications:
Truck Mounting - Drop-Through

Length

- 39" (99 cm) 

Width

- 8.75" (22.25 cm)

Wheelbase

- 27" (68.5 cm)
Comes in 3 Flex Patterns: 
Flex 1: 170 - 270+ lbs | 75 - 122+ kg
Flex 2: 130 - 210+ lbs | 59 - 95+ kg
Flex 3: 80 - 170+ lbs | 36 - 77+ kg
Construction: Vertically Laminated Bamboo
Concave: Camber | Radial | Functional Nose and Tail
Guarantee
We back the Loaded Tan Tien Longboard, Complete with our BEAST GUARANTEE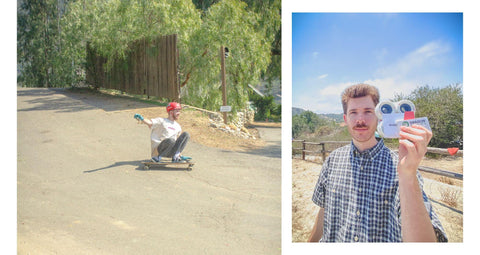 Shipping & Returns
We offer FREE SHIPPING on the Loaded Tan Tien Longboard, Complete
Questions?