Dragon Bearings 16 pack
Fireball Dragon Bearings for Inline Skates 
Dragon Bearings are designed from the ground up for skating, whether inline or skateboarding. After over a year of testing, Dragons are fast, long lasting, fairly priced and now available as a 16 pack! 
Bearing Types
ENDURE – These super durable bearings are lubricated with our signature grease formula to ensure that the weather doesn't ruin your skate session. We have tested these bearings for countless months in the South Bay of California and they have proven to hold up in salty, ocean air, wet conditions, through sand, and held their tight tolerances through the chunder riddled roads of Malibu.
RACE – These blazingly fast bearings are lubricated with our signature oil formula to ensure that right out of the box you will have an unmatched, smooth, fast ride. We have tested these bearings at numerous races, slide jams, free ride sessions,downhill runs, park sessions, street sessions, cruising and dancing. The Races have proven to perform at their peak, even months after installation.
Design Inspiration
We wanted to create a high end bearing at a fair price. Each bearing is double sealed with extremely tight non-contact labyrinth seals to prevent dirt and gunk from hindering performance.
Pro Tip
DRAGONS do not come with speed rings and spacers. Install spacers in between your bearings to reduce slop and improve the longevity of your bearings in all applications.
Specifications
Axle Fitment: 8mm
ABEC Rating: None, designed specifically for action sport use
Measurement: 22mm (diameter) x 8mm (inner diameter) x 7mm (width)
Special Features: Two unique lubricants to match ride style and increase bearing performance.
Guarantee
We back the Dragon Bearings 16 pack with our BEAST GUARANTEE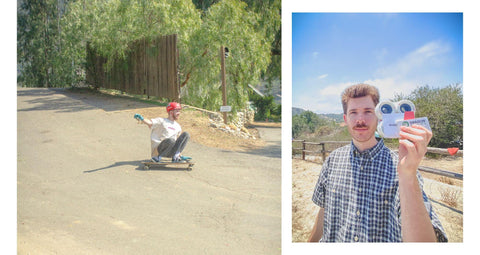 Shipping & Returns
We offer FREE SHIPPING on the Dragon Bearings 16 pack
Questions?